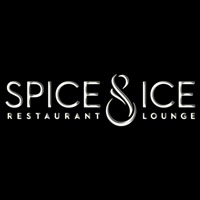 Add to favorites
Anything wrong with the venue information? Notify us!
25.0656193
55.13798810000003
Spice and Ice, Dubai Spice & Ice Restaurant and Lounge - Jumeirah Lakes Towers - Dubai - United Arab Emirates
Spice and Ice restaurant offers molecular gastronomy experiences and excellent service with the feel and care of a beloved local restaurant.
The global kitchen team has used science and imagination to fuse Indian dishes with everything from Japanese Gyoza through to Swiss Fondue. The menu sits progressive groundbreaking dishes with traditional classic food items made expertly with love.
Founded by restauranteur Anand Radia, who introduced the world famous Pizza Express to Dubai, the restaurant invites the crazy and the curious to come and experience world-class food and drinks accessible to every type of diner.