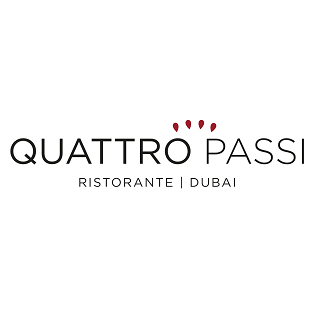 Add to favorites
Anything wrong with the venue information? Notify us!
25.1046599
55.14791539999999
Quattro Passi Ristorante, Dubai Quattro Passi Ristorante - The Palm Jumeirah - Dubai - United Arab Emirates
Quattro Passi s an authentic Italian ristorante is inspired by the original Quattro Passi in Nerano, Italy, holder of two Michelin stars.
Guests can expect delicious classic flavours of Southern Italy, including a range of pasta, seafood, grilled and roasted meats, sharing platters, and assorted pastries and desserts.
The décor and style are upmarket but unpretentious, drawing upon a rustic Italian style with rich terracotta colours that are warm and welcoming. Quattro Passi is a must for Italian food lovers looking to experience a real taste of the Amalfi Coast.