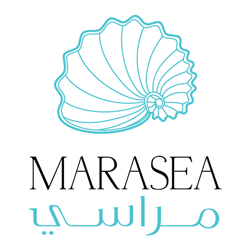 Add to favorites
Anything wrong with the venue information? Notify us!
25.39573459999999
55.42300019999993
Marasea, Sharjah Marasea Restaurant - Al Heerah Suburb - Sharjah - United Arab Emirates
Marasea is the best seafood experience in town, located at the Sheraton Sharjah Beach Resort & Spa.
Marasea serves the freshest fish from around the world, taking a modern approach to Sharjah's fishing tradition reflected also in its name Marasea from the Arabic "Marina, Docks".
At Marasea, you can choose from a wide selection, picking your own cooking style, side dishes and sauces. Also try our special set menu called Marasea Catch, to get the best taste of everything.
A quality selection of mocktails and specialty waters completes your dining experience whilst enjoying our spacious terrace with views of the Arabian Gulf or the privacy of your own dining room with a view.
Tuesday – Sunday 7:00 PM – 12:00 AM