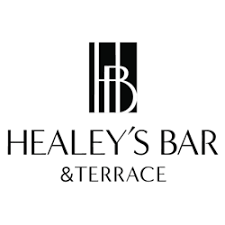 Add to favorites
Anything wrong with the venue information? Notify us!
25.0674236
55.14190229999997
Healey's Bar & Terrace, Dubai Healey's Bar & Terrace - Dubai - Дубай - Объединенные Арабские Эмираты
Healey's Bar & Terrace is a modern and stylish cocktail bar is where guests can choose to relax and unwind indoors or outdoors with some masterly mixed cocktail, a fine glass of wine or some light snacks.
Everyone can enjoy a masterly mixed cocktail or a fine glass of wine. During the balmy autumn and winter months, guests can chill out on Healey's Terrace – an open-air terrace which overlooks the Almas Tower and surrounding lakes.
With expertly mixed music the terrace provides a chilled out atmosphere making it the perfect place for a sunset cooler, a shisha, and some light snacks to welcome the evening.