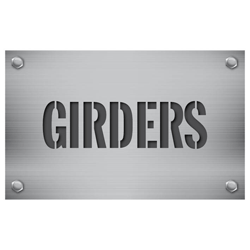 Add to favorites
Anything wrong with the venue information? Notify us!
25.073242
55.13032399999997
Girders, Dubai Girders - Dubai - United Arab Emirates
Girders is a licensed restaurant on The Walk JBR and features a traditional British menu.
Located within the JA Ocean View Hotel, Girders is a jaunt back to Britain where quiz nights bring back memories and the TV screens show sports history in the making. There is always something happening at Girders & Girders Garden so grab a quick bite, spend the entire evening or join us for the best value & most fun Friday brunch in town.
In Girders Garden, the guests can find a massive 103 inches TV for all the live sports, which complements the five 42 inches TVs inside, making this the perfect venue for sports fans.