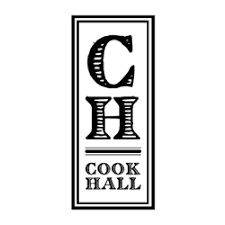 Add to favorites
Anything wrong with the venue information? Notify us!
25.183858
55.25488199999995
Cook Hall, Dubai Cook Hall - Dubai - United Arab Emirates
An industrial-looking US gastropub – all metals and exposed brickwork, with the stairs up to the second floor looking as though they're suspended from chains – Cook Hall in Dubai is cool and modern.
Although the menu includes burgers, steaks and Buffalo wings, there are also some old favorites twists, such as duck tacos and a black truffle grilled cheese sandwich, which is aromatic and deliciously gooey. Jalapeño poppers have a welcome kick and corn on the cob comes covered in popcorn.
With steaks and fish dishes providing some more high-end choices on the menu, the guests don't have to slum it with the bar snacks either, but they prefer the homelier dishes that do everything pub food should.