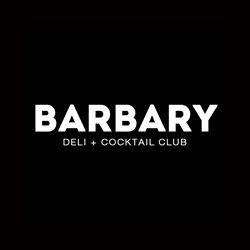 Add to favorites
Anything wrong with the venue information? Notify us!
25.0974468
55.174542499999916
Barbary, Dubai BARBARY Deli + Cocktail Club - Дубай - Объединенные Арабские Эмираты
Buried in the depths of Barsha Heights, BARBARY is a by-product of the tawdry values, brazen spirit and musical energy of the neighbourhood.
Equal parts cocktail bar, retro club and delicatessen the room is a decorous blend of clandestine bar naughtiness with an illicit parlour feel.
The brainchild of Montreal gastropreneur, Joey Ghazal, BARBARY is inspired by the great clandestine Parisian bars of the 1930s with its wooden floorboards, cushy mid-century inspired sofas, checkered terrazzo tiles, red velvet curtains, crystal chandeliers and dim lace lamps.