Offers /
Safari in Dubai – Get a special price from Coming Soon in UAE!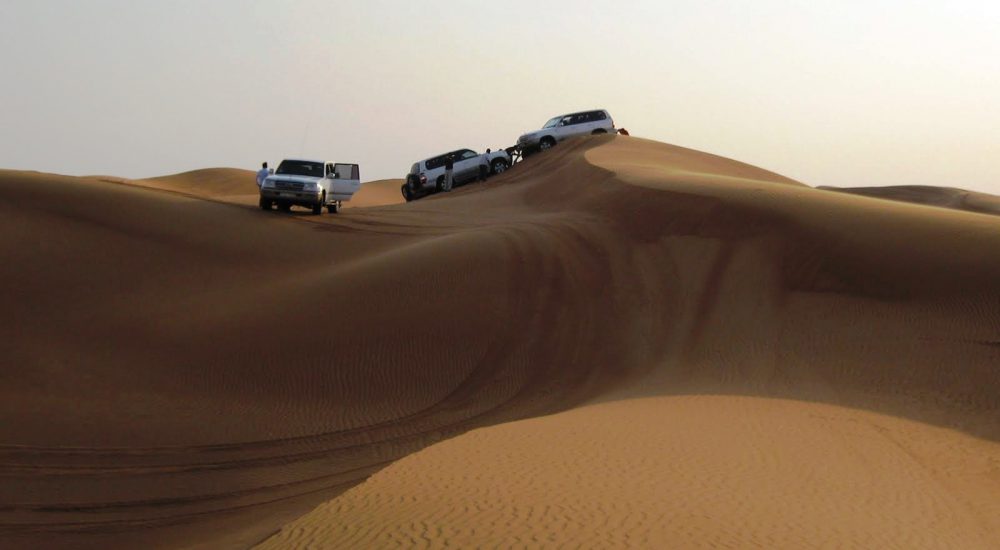 - Book online now or call
- Refer to "Coming Soon in UAE" to receive a special price!
Desert Safari in Dubai is a must for everyone who is visiting UAE. An unforgettable experience worth every single dirham!
Cars depart in the afternoon across the desert of Dubai with several photo-stops during an exciting dune drive to the first destination a camel farm. The drive continues across the desert. We stop to watch the beautiful sunset before reaching our campsite where you have the opportunity to do a camel ride, sand boarding and try out a henna design on hand or feet. After working up an appetite enjoy a delicious barbecue dinner and shisha (the famous Arabic water pipe). Before returning to Dubai / Sharjah watch our belly dancer performing her show around the campfire by starlight.
The following activities are included :
Pick up by 4×4 wheel Drive from any point in Dubai and Sharjah between 3.00pm to 3:30 PM,
20-30 minutes Dune Driving,
Sun Set Photography,
Camel Rides,
Belly Dancing,
Bar (On Payment basis),
Henna Painting,
Hubbllee Bubblee (shisha),
Arabic Coffee (gahwa), Fresh Dates and traditional sweets,
Traditional costumes,
Unlimited soft drinks, tea coffee and mineral water,
Buffet Dinner and B.B.Q.(vegetarian food also available on request),
Departure at 9:30 PM,
Sand Boarding,
Quad Bike (not included supplementary of AED 125).
SAFETY
Our drivers are professional and licensed drivers and are trained in First aid, our cars are fitted with roll cage to protect the occupants from being injured in an accident, particularly in the event of a roll-over in the desert which is very rare. Plus there are seat belts for every passenger. We use 4×4 Land Cruisers for our safari. Also from the moment you are in our cars you are insured. All our cars and there passengers are covered under insurance.
MUST DO'S
One must get a camera when going to a desert safari in Dubai as the views are breath taking and awesome, also one should wear comfortable cloths and avoid jewelry or expensive watch and cell phones as there is no signal at the camps. Do try the Arabic coffee at the camp and shake your belly with our belly dancer !
SANDBOARD
A very popular part of the desert safari. You get to ski from the highest dunes on a ski board, everyone can do it as if you fall the soft sand is there to catch you .A thrilling experience and one that every one should do an a desert safari.
CAMEL TREK
Another Popular activity in the desert is the camel trek. Enjoy the sunset while you are on the highest dune going towards the camp where you have drinks and dinner waiting for you. This is a more personal way to experience the desert environment, you get a glimpse of the desert vegetation the strange insects on the sands.