The Level I CFA exam is the beginning of your CFA journey. It is therefore critical for you to; understand all details related to the qualification such as the exam format, required study methodology; and receive key CFA exam advice.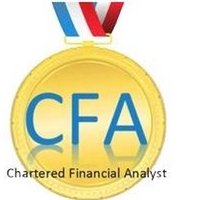 By attending a Level 1 CFA Workshop you will have the opportunity to:
– Learn more about the qualification and individual levels.
– Experience a demo lecture by our charterholder faculty on a high weightage topic.
– Develop a success plan with exam tips & strategies from experts.
– Clear any doubts you may have.
– Receive advice on managing your time and stress levels.
Artists / Speakers: Binod Shankar, CFA
Venue: Genesis Institute, Vision Tower, Office 2401, Business Bay, Dubai, United Arab Emirates.
Book online here